WALKING GROUP 1
Co-ordinator: Margaret Cole
Tel: 01565 633569
WALKING GROUP 1
Walks take place fortnightly, alternating between Mondays and Wednesdays.  The meeting place is at the lay-by on Mobberley Road just before the watertower (Travis Perkins) at 9.30 a.m.
If you would like more details of any particular walk (e.g. difficulty or whether to bring a packed lunch) please ring the leader or if you have any other problems or matters for discussion please ring me on 01565 633569 (or colemargaret@hotmail.com).  Note to leaders:  When preparing details of how to get to the meeting place for the walk it would be a good idea to put on your mobile number in case anyone has trouble getting there!
Margaret Cole
PROGRAMME – JANUARY TO JULY 2019
Date

Details of walk

Leader(s)

Monday

14 January

Delamere Forest.  5 miles.  Lunch in a cafe
Carole English 625815

Wednesday

30 January

Great Budworth.  5 miles and a pub lunch
Margaret Joselyne 633147

Monday

11 February

A 5 mile walk discovering footpaths around Wilmslow.  Pub/café lunch
Sue Stinchcombe 621322

Wednesday

27 February

Bostock. Pub lunch.  Details later
Vicki and Ian Caines

Monday

11 March

The Cloud and Biddulph Moor.6 miles.
Roger Brown

Wednesday

27 March

Details of the walk later
Colin Bowman 653242

Monday

8 April

Details of the walk later
Lynda Harris 07770837820

Wednesday

24 April

Ingersley Vale, Rainow and Swanscoe Hall".6 miles
Elaine and Geoff 07733 223663

Wednesday

8 May

Around Plumley ,about 6 miles with a picnic lunch. A flat walk but quite pretty. (Monday is Bank Holiday)
Julie Lee 07964846269

Wednesday

22 May

Details of the walk later
Geoff Dalton 07902 829249

Monday

3 June

Danebridge then via Hanging Rock, Lud's Church and back along the river. About 6 miles. Packed lunch
Carole English 625815

Wednesday

19 June

Walk from Rowarth – taking in Cown Edge and part of the Pennine Bridleway. About five and a half miles. Hilly area. Packed lunch.
Evelyn Flett 653048

Monday

1 July

Details of the walk nearer the time
Kath and Alan

Wednesday

17 July

Astbury Mere and around. 5.5 miles. Packed lunch.
Jill Board 652948

Monday

29 July

Details of Judith's birthday walk nearer the time
Judith Shirley 652448
ANNUAL LINEAR WALKS
For a report from on the Annual Linear Walks organised by Walking Groups 1 and 2,  2012 – 2016 click on Linear Walks
Malham Walking Holiday, April 2015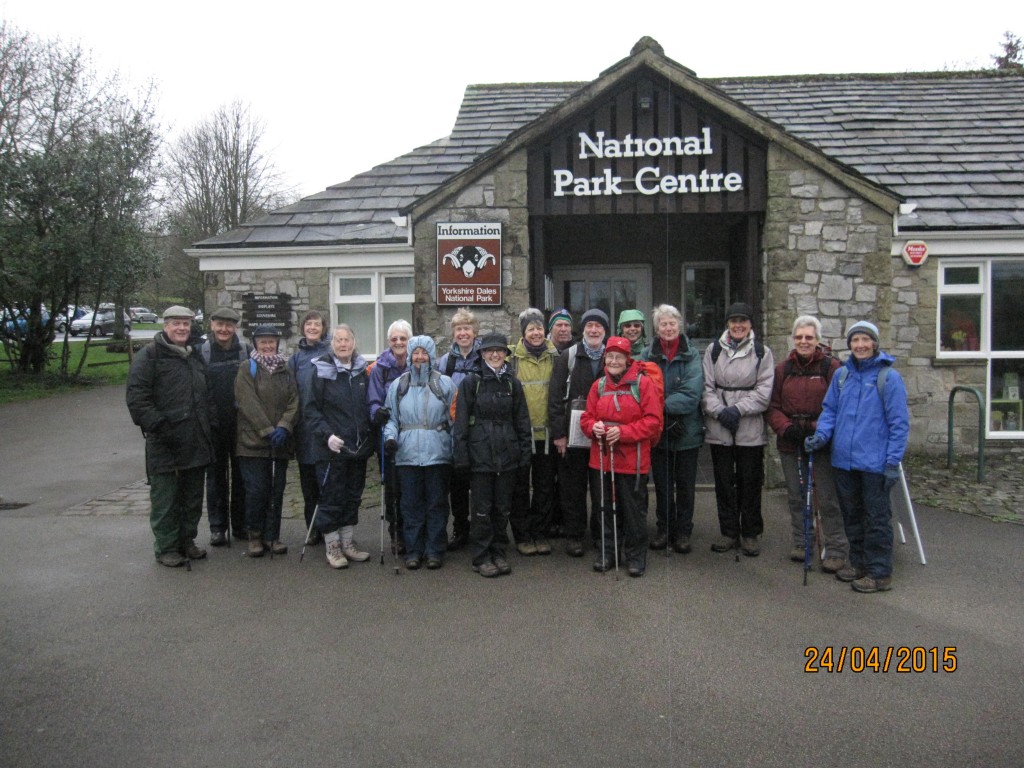 Malham Visitor Centre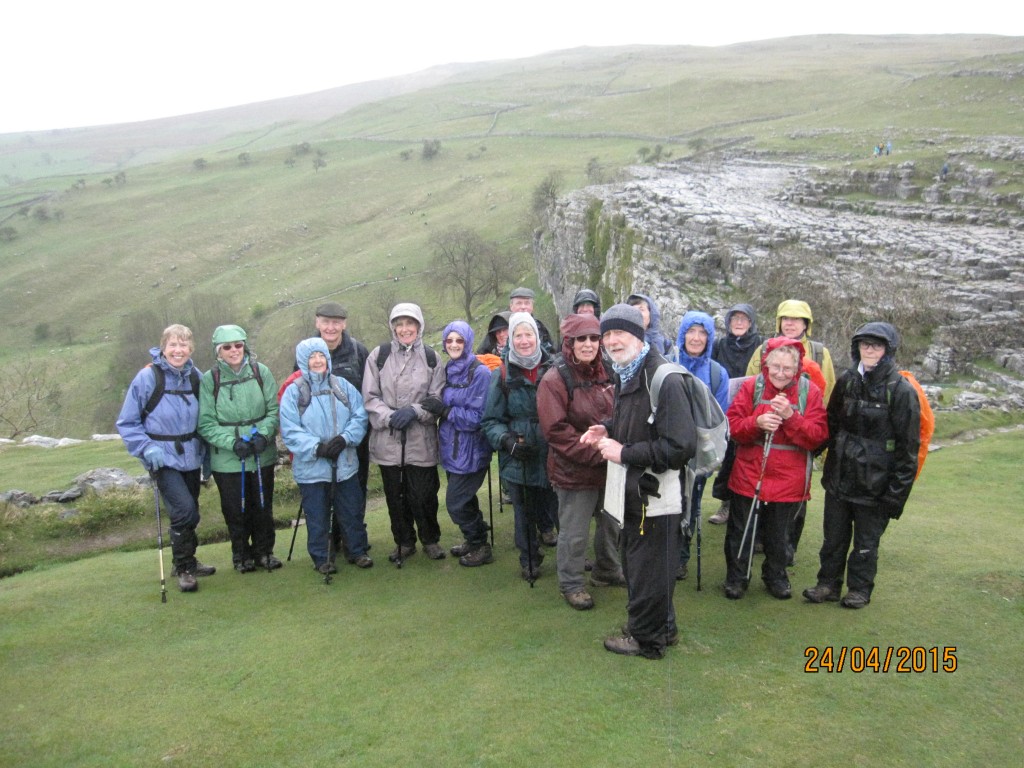 Malham Cove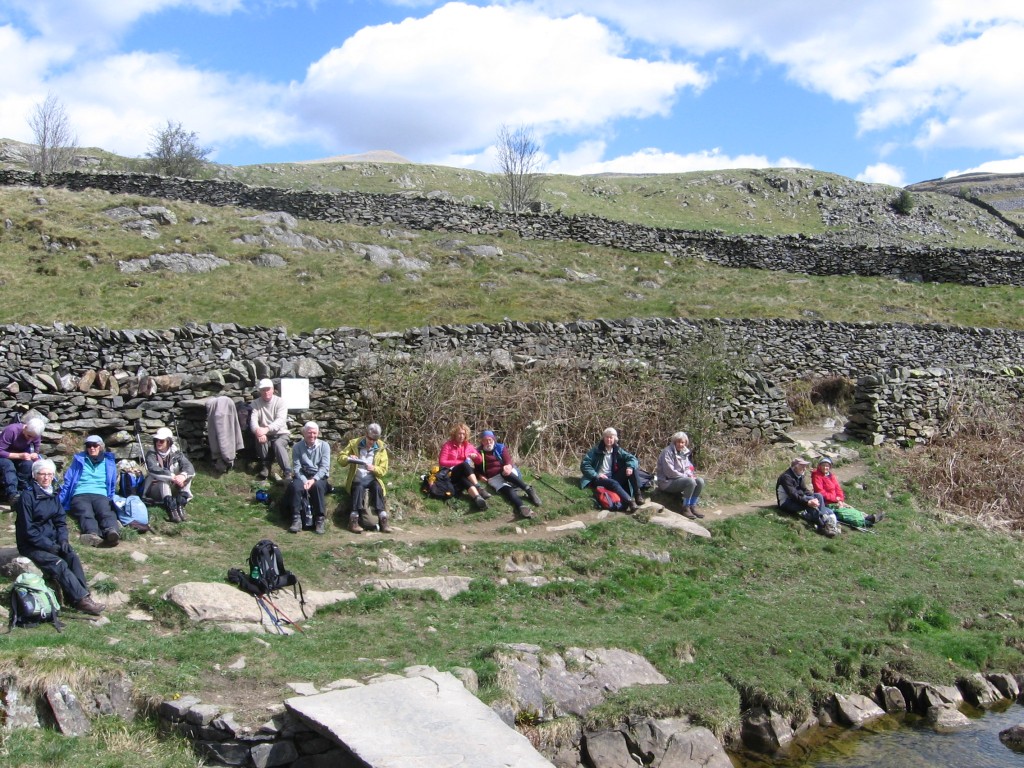 Lunch Spot on Walk from Clapham
Gritstone Trail Walk, June 2014
Between 16th and 25th June 2014, members from Walking Groups 1 and 2 walked the Gritstone Trail from Nelson Pit to Mow Cop.   The following are photographs along the way.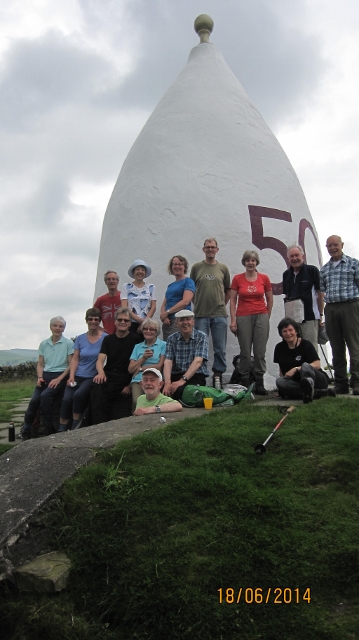 White Nancy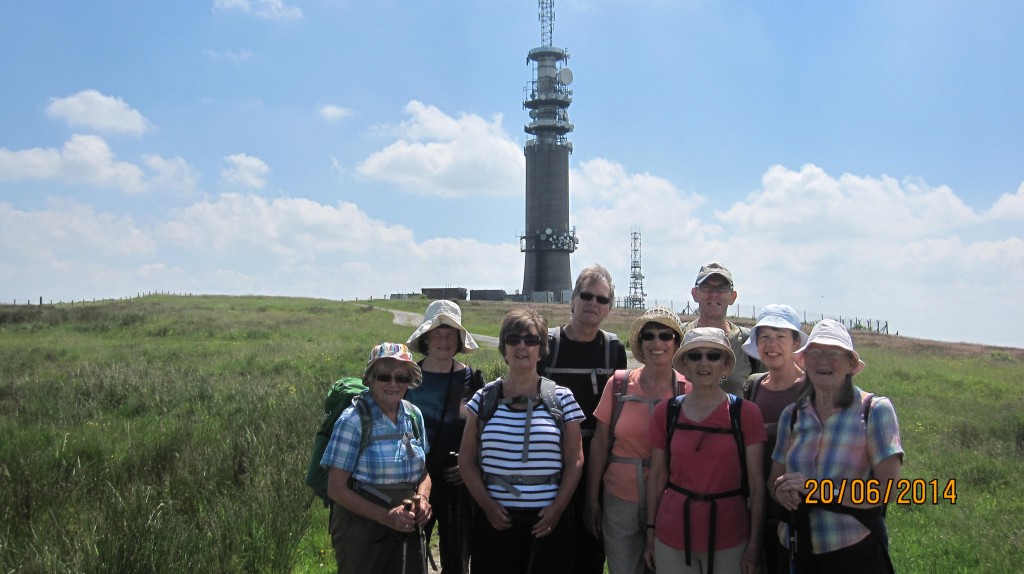 Croker Hill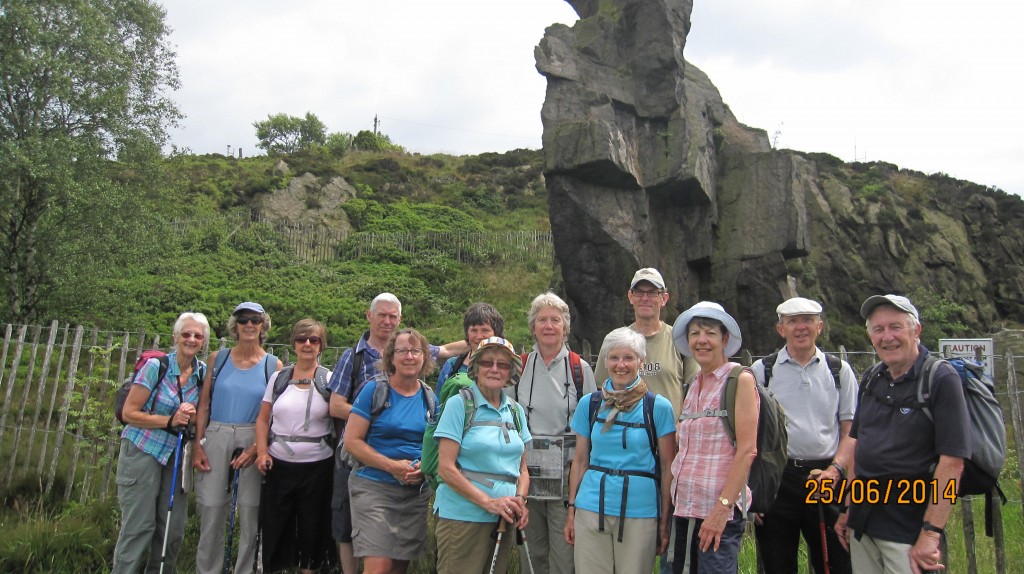 Mow Cop