WALKING GROUP 1
Co-ordinator: Margaret Cole
Tel: 01565 633569
WALKING GROUP 1
Walks take place fortnightly, alternating between Mondays and Wednesdays.  The meeting place is at the lay-by on Mobberley Road just before the watertower (Travis Perkins) at 9.30 a.m.
If you would like more details of any particular walk (e.g. difficulty or whether to bring a packed lunch) please ring the leader or if you have any other problems or matters for discussion please ring me on 01565 633569 (or colemargaret@hotmail.com).  Note to leaders:  When preparing details of how to get to the meeting place for the walk it would be a good idea to put on your mobile number in case anyone has trouble getting there!
Margaret Cole
PROGRAMME FEBRUARY – JULY 2018
For full details of the programme, click on Programme Feb. – Jul. 2018
ANNUAL LINEAR WALKS
For a report from on the Annual Linear Walks organised by Walking Groups 1 and 2,  2012 – 2016 click on Linear Walks
Malham Walking Holiday, April 2015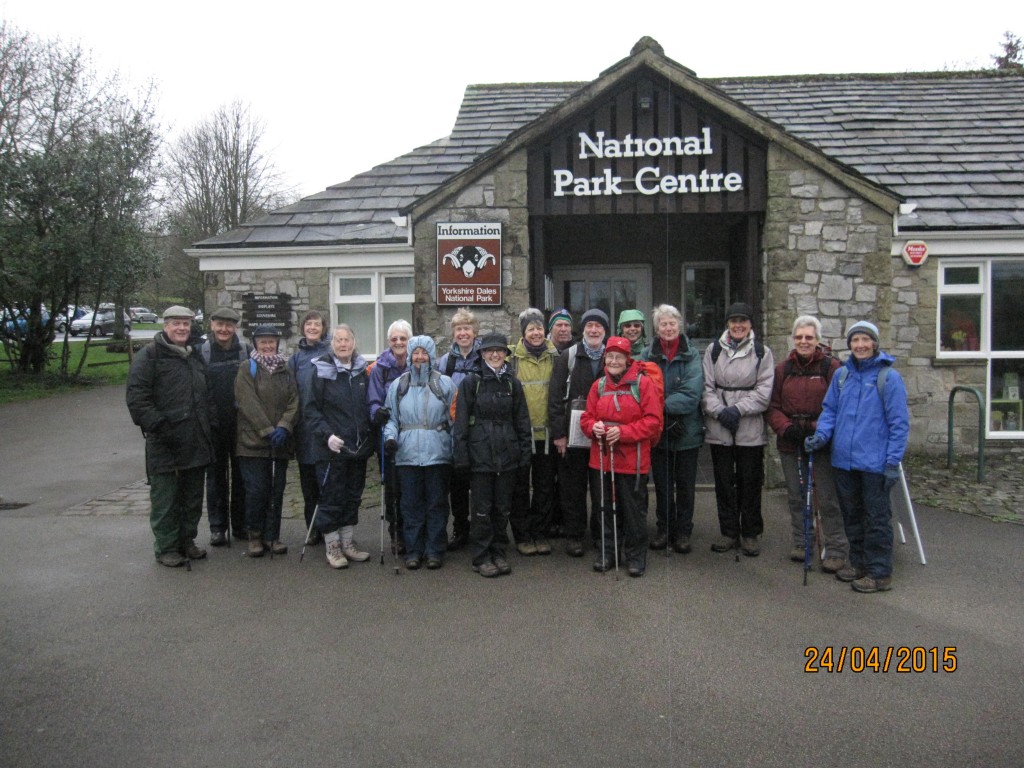 Malham Visitor Centre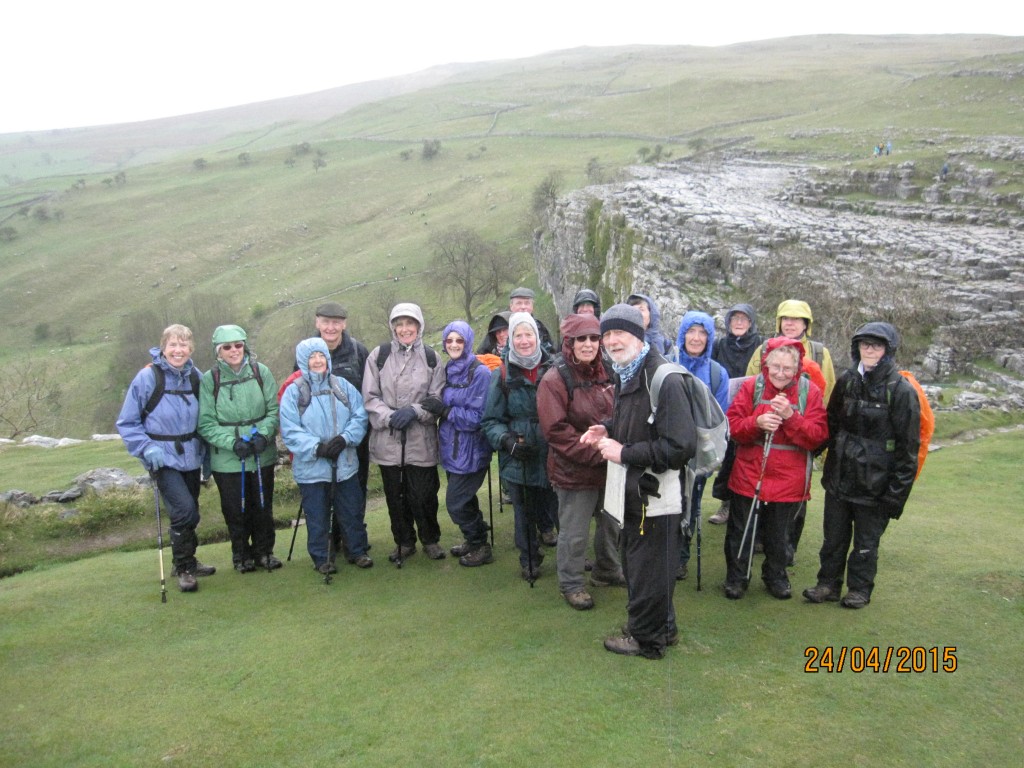 Malham Cove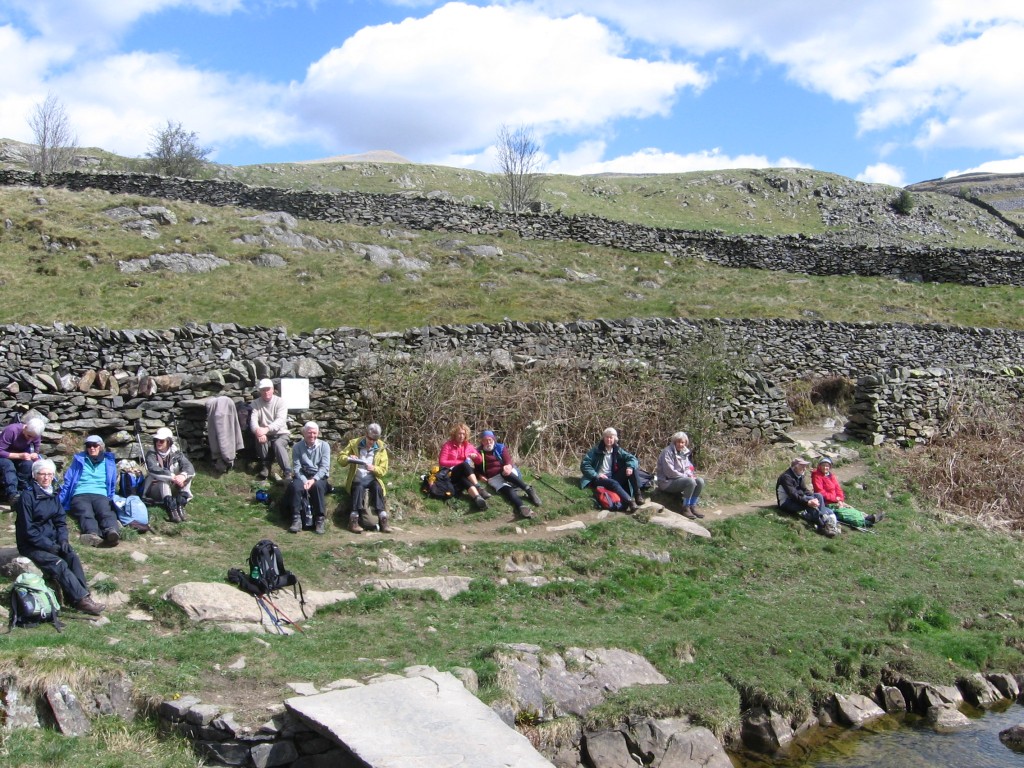 Lunch Spot on Walk from Clapham
Gritstone Trail Walk, June 2014
Between 16th and 25th June 2014, members from Walking Groups 1 and 2 walked the Gritstone Trail from Nelson Pit to Mow Cop.   The following are photographs along the way.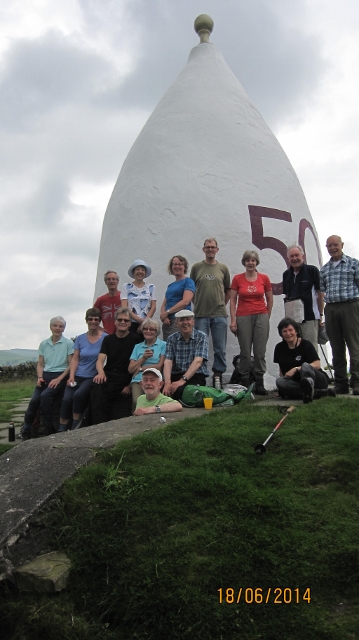 White Nancy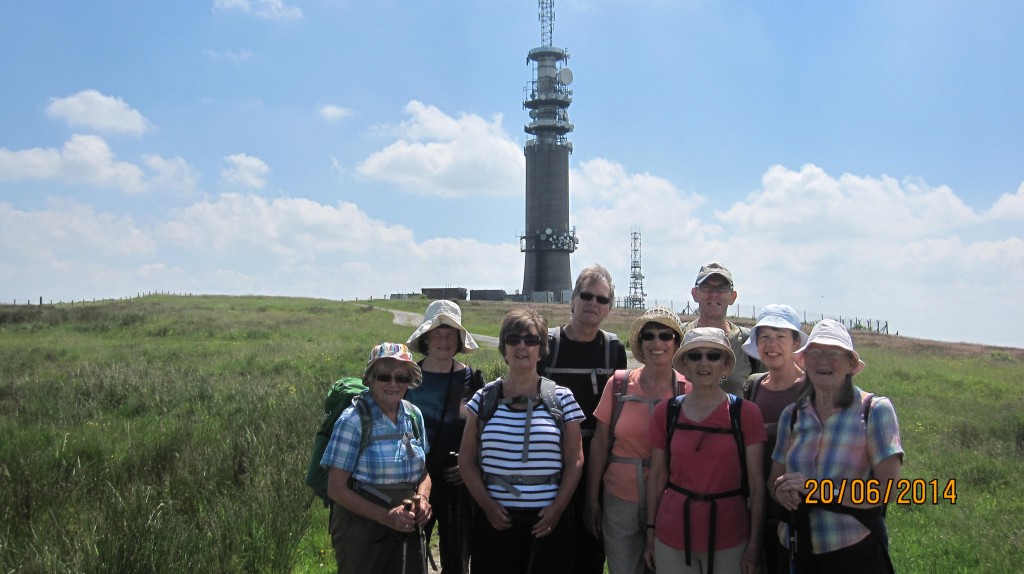 Croker Hill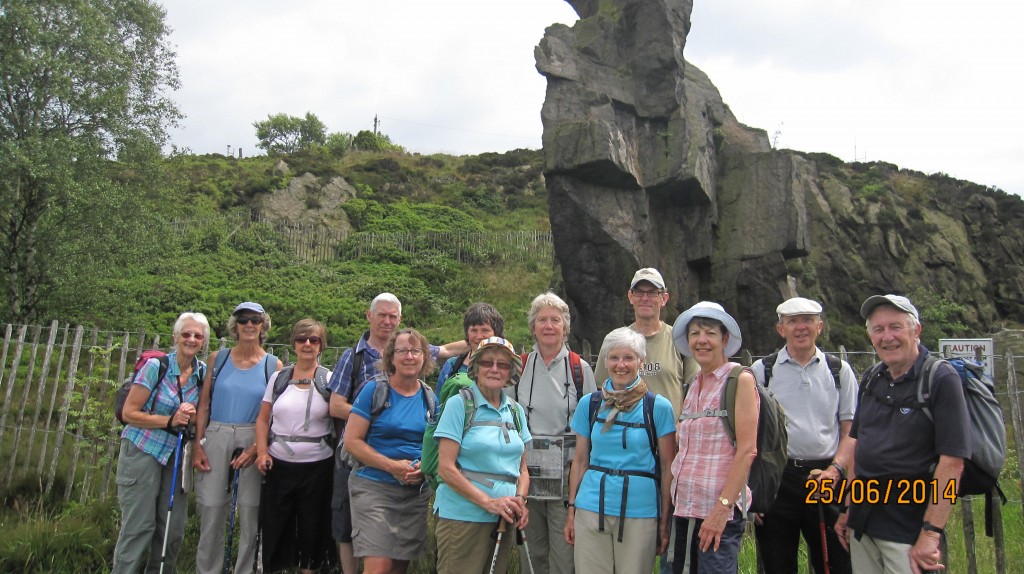 Mow Cop